August 4th, 2017 | Published in NEWS
Dilgo Khyentse Rinpoche's Translated Biography of His Teacher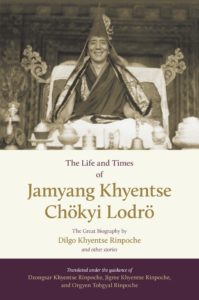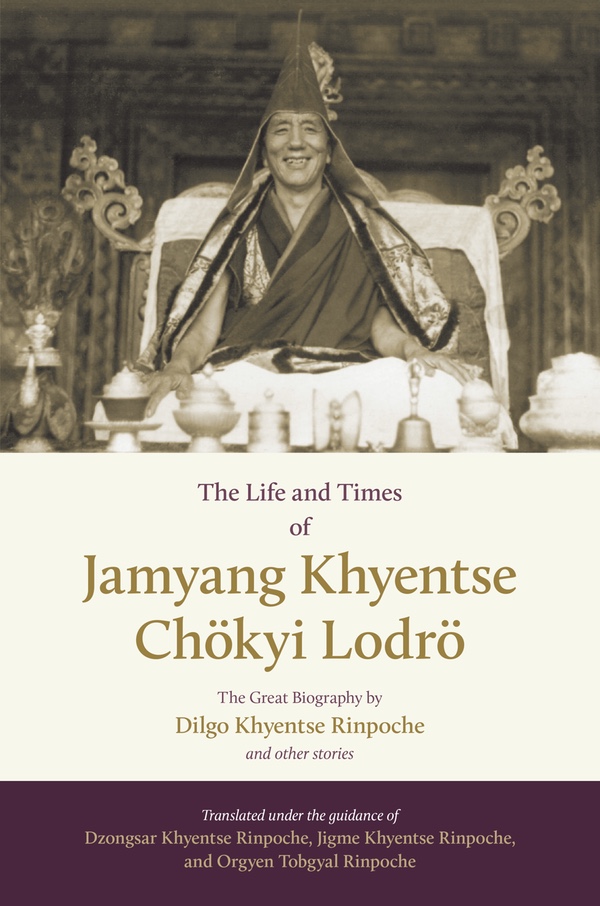 The Life and Times of Jamyang Khyentse Chökyi Lodrö is a translation of a biography written by Dilgo Khyentse Rinpoche and stories collected by Orgyen Topgyal.
The foremost torchbearer of the Rime movement, Jamyang Khyentse Chökyi Lodrö (1893–1959) dedicated his life to the study, practice, and propagation of all the schools and lineages that are collectively known as Tibetan Buddhism.
The first half of this volume presents informal stories by many of Chökyi Lodrö's teachers, students, friends, and relatives, collected by Orgyen Tobgyal Rinpoche. Intimate, funny, and utterly down-to-earth, these stories—supplemented by sixty-one photographs—introducing readers to the characters and events in his life, and especially the challenges he faced because of the Chinese occupation of Tibet.
The second half comprises an English translation of the spiritual biography, or namtar, by Dilgo Khyentse Rinpoche, one of Chökyi Lodrö's closest and most brilliant students. In the process of recounting the life and liberation of his beloved guru, Dilgo Khyentse provides, essentially, a blueprint of the entire path to enlightenment.