February 20th, 2017 | Published in NEWS
After the 2015 earthquakes in Nepal, the monks from the Shechen Monastery Eco Group went right to work helping hundreds of people in need. They were able to use the skills they learned from the Karuna-Shechen First-Responder Disaster Relief Training the year before. This year, the monks invited the Nepal Red Cross to the monastery to receive further training and add more monks to their team.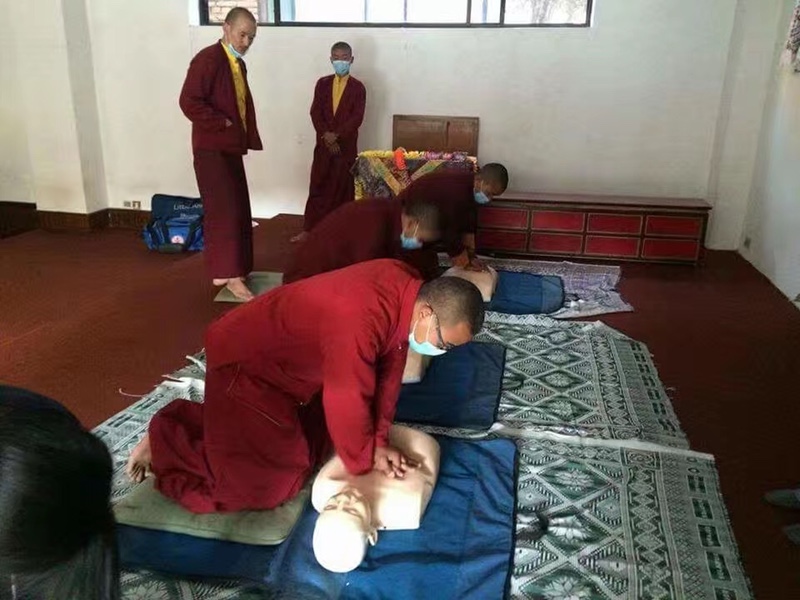 For three days they learned (hands-on) how to stabilize a patient, treat wounds and possible broken bones, resuscitation techniques, how to transfer patients to an ambulance, make splints, and other first aid skills.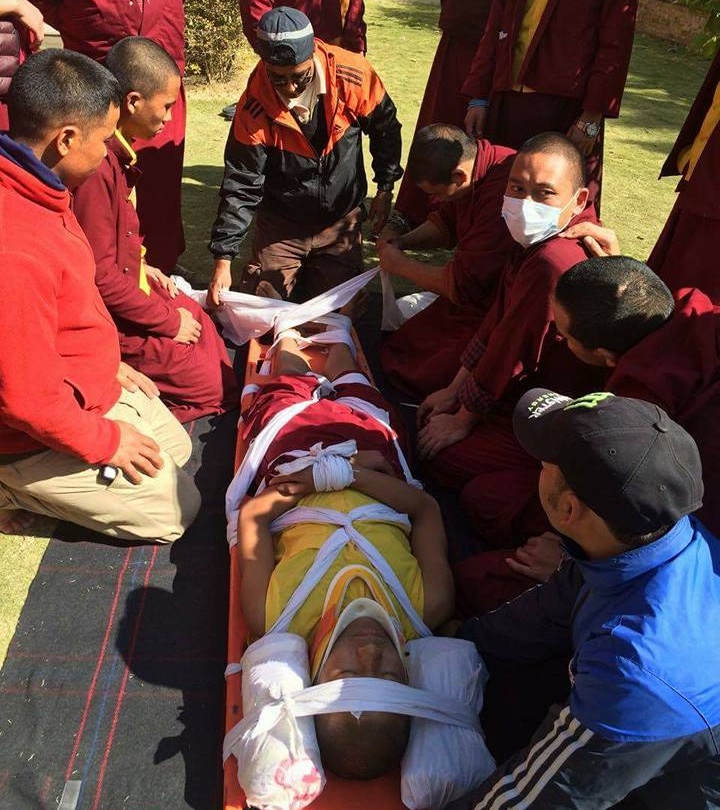 They were enthusiastic students and earned First-Aider Diplomas. You can rely on the Shechen monks: They are ready and able to help in any future emergencies!