November 17th, 2016 | Published in NEWS
We have amazing news!
Right now, we have the opportunity to make the restoration of the Shechen Temple possible!  But we need your help to make it happen.
As you know, we have been struggling for the last year and a half to rebuild and restore the Shechen Temple and buildings damaged in the 2015 Nepal earthquakes and we are more than half way to our goal. Additional funding is still needed ($300,000) to complete the restoration.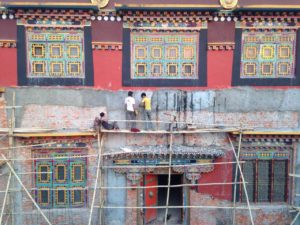 Now, a generous donor has stepped forward and offered a $100,000 matching fund to help facilitate the next stage of work. All restoration donations will be matched dollar for dollar until Dec. 31, 2016.
You can double the impact of your gift – large or small – by contributing to this inspiring effort! Donate Now
In these dark days, it is crucial that we all take part in preserving our wisdom lineages and teachings. Now is the time to make a difference by donating to restoring Shechen so that the teachings, education and practices of this precious tradition continue.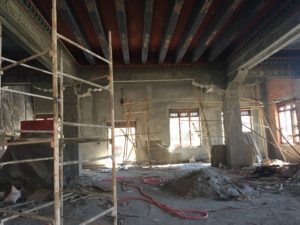 Please join us today in this extraordinary opportunity to complete the restoration of our beautiful monastery and spiritual center. Donate now and your donation will be matched!
You will double your impact and help us reach our matching fund goal of $100,000 before or by December 31, 2016.
Please mark your donations "Restoration."
With Deepest Gratitude,
Vivian Kurz
On behalf of Rabjam Rinpoche, Khyentse Yangsi Rinpoche, and Shechen Monastery